​ The National Bat Conference took place at the University of York from 2nd-4th September 2016. I was lucky enough to attend this year, and present my first conference poster showing the initial results from our Bat Research Project. The poster was entitled:

The Effect of Wing Tear Placement on Healing in Bats.

Using all the beautiful pictures of Common Pipistrelle wings and their tears submitted by bat carers, we have managed to map where the blood vessels are on the wings of Pipistrelles, and where tears are most likely to occur. Having a good blood supply promotes fast healing; but unfortunately, we have found that the most common wing tear injuries coincide with where there are the least dense blood vessels, in the plagiopatagium (the section of the wing that is closest to the body). Despite the most common wing tear area taking longer to heal, we do still see a lot of recoveries from wing tears, and the next section of our study is to film and measure the flight behaviours of some recovered bats to see how they are doing.

The conference was a great chance to meet many like-minded people who have an interest in bat research. People seemed happy to chat about my findings. I also managed to hand out a few more bat packs to carers, and I cannot wait to receive some more samples in the post!

The talks and the workshops were both wonderful and useful, and I cannot recommend this conference enough.

We are still keen to increase our samples for this study, to test how robust our initial findings are. If you are still keen to be involved in our project, we are always looking for bat carers to send pictures of bat wings with fresh and healed tears. We can also send out bat packs to bat carers, to swab the wing tears so we can investigate their causes using forensic analyses. Please email

batresearch@mmu.ac.uk

if you would like to be a part of our study.
Powered by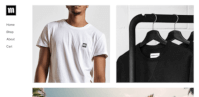 Create your own unique website with customizable templates.