Identifying cat dna on bat wings
Although the populations of domestic cats (
Felis catus
) have increased substantially in recent years, research into the impact of domestic cat predation on bat populations in the United Kingdom remains scarce. Figures from the Mammal Society estimate that, in the UK, cats catch up to 275 million prey items a year.
This part of the project aims to identify the presence of cat DNA on injured or perished bat wings to determine whether or not the injury has been caused by a cat attack. This method has been developed at MMU and involves amplifying cat DNA from that of bat using specialist primers, assuming that the cat is likely to have saliva on its claws. The next stage of the project is to analyse swabs, which have been taken from injured bats to see if there is any cat DNA present.
GET INVOLVED:
If you are a bat carer who comes into contact with injured bat and would be willing to swab their wings so we can look for cat DNA,
If you would like to get involved please contact us by emailing batresearch@mmu.ac.uk.
Alternatively, click the 'Get Involved' button below for more details, and to sign up.
We will then send you out a swabbing kit.
NEWS:
Big congratulations to Abigail Case for winning the Best Poster Prize at the Mammal Society 4th Student Conference at Lancaster University, April 2015. Her poster was entitled "Developing a methodology to detect the presence of cat (Felis catus) DNA on bats (Pipistrellus spp)". Abbie is doing an MSc in Conservation Biology at MMU with Dr Kirsty Shaw and Dr Robyn Grant. As part of her MSc project, Abbie is developing a methodology to identify the presence of cat DNA on injured or perished bat wing, in order to better quantify the occurrence of cat attacks. Indeed, it has been estimated that around 250,000 bats, mainly Pipistrelles, are killed by domestic cats (Felis catus) every year. Abbie extracted both cat and bat DNA from buccal cells using the Chelex method, and amplified it using PCR. Using species-specific primers, both the cat and bat DNA could be identified. This methodology will now be tested on torn bat wings to assess whether cat DNA is present and should provide clues as to the cause of wing tears in injured bats.
Powered by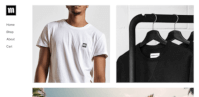 Create your own unique website with customizable templates.