DESCRIBING WING TEARS
This part of the project aims to describe the wing tears. It will start by identifying the risky tear areas and orientations on the bat wing. Anatomy techniques will be used to find the density of sensory hairs and blood vessels. In particular, it will identify areas of dense hairs and low blood vessel numbers, which would imply poor healing and reduced sensory capacity following a tear. In addition, tensile material testing of the wing will be carried out to examine the orientation that is most likely to be affected by a wing tear, in terms of membrane tension.
We will then identify the position and shape of the most common tears, and are asking bat carers to take photographs of bats with wing tears. So far we see that the most common tears are on the plagiopatagium, towards the trailing edge.
GET INVOLVED:
We are looking for bat carers to take photographs, on gridded paper, of bats with wing tears. If you would like to get involved please contact us by emailing
batresearch@mmu.ac.uk
.
Alternatively, click the 'Get Involved' button below for more details, and to sign up. We will then send you out a swabbing and photographing kit.
Powered by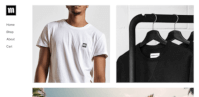 Create your own unique website with customizable templates.