We have distributed around 150 bat packs, most of them during the Mammal Society Conference 2016 at the Yarnfield Conference Centre, and the rest through requests on our website. So far, we have got 10 swab samples back to us with the questionnaires, which is great! I can't wait to start work on them and to identify if any cat DNA is present or not. Also, I am looking forward to getting more samples in from bat carers.

We have also received lots of different pictures of tears on bat wings from bat carers and are hoping to receive many more over the Summer. I have collected all of these pictures to compare them visually and to describe the tears and evaluate any similarities and differences between them.

Powered by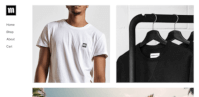 Create your own unique website with customizable templates.