​It's coming to the end of the season now and we have had lots of bats to film. My first experience of filming was with Rana (PhD student at MMU) and Ray Jackson of Lower Moss Wood Wildlife Hospital. With Ray's help and cooperation we have managed to film five bats so far. We have had bats with and without wing tear injuries, which is ideal for us to compare the differences. Rana and I are hoping to film a few more in the coming weeks.
During September I ventured down to the south of England and worked with some well-established bat carers. My first stop was with Amanda Millar who runs a small bat hospital in Sussex in her own home. We filmed four bats all with injuries or scaring. This was my first experience of filming alone and I am happy to report that it went very well!

​Lastly I travelled to Kent to work with Hazel Ryan. Hazel works for the Wildwood Trust but also cares for injured bats at home in her own time. She was kind enough to bring the bats that she was caring for to Wildwood where we set up the equipment in their flight cage. Over all we filmed nine bats over two days of which most had injuries or scarring. The most interesting bat however was one that could fly very well even though it was missing half a finger!

I would very much like to thank Ray, Amanda and Hazel and Wildwood for all their help with the project and I hope we can work together again in the future.

Powered by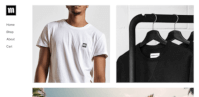 Create your own unique website with customizable templates.