We have had a great weekend at the Mammal Society Conference 2016 at Yarnfield Conference Centre. We had a stall, with a steady stream of visitors, and have managed to hand out about 50 packs so far. We are so grateful for everyone's enthusiasm and support for our study, and can't wait for the packs to start coming in. It has also been really great meeting some of the bat carers who were involved in our pilot last year, and even better that they are keen to be involved this year too. Thanks so much to them!

As well as MMU Bat research, there were some amazing talks and posters on bats too. I especially recommend checking out ecobat.org.uk and also some of the amazing Mammal Atlases being built. Derbyshire have done a particularly sterling job of surveying 99.99% of their county! We are looking forward to see what happens next!

Powered by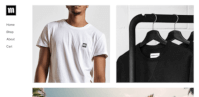 Create your own unique website with customizable templates.