As our bat data-collecting season is coming to an end this year, we all have bats and cats on our mind! Especially PI Dr Kirsty Shaw, who has carved these great pumpkins, which summarise our Bat Research Project perfectly!
We are proud to announce that we have received over 70 bat photographs and over 70 bats swabs too so far! So a huge thanks to everyone that has helped us so far this season. Without all you guys, this project really could not go ahead! A special thanks, especially, to Hazel Ryan and Sally Humphreys who have supplied us with so many of their samples.
We are just collating all of our data, and Rana will be going in the lab next month to try and find traces of cat DNA on those bat wing swabs! Fingers crossed!
Happy Halloween Everyone and we will be keeping you posted with what we find!


Powered by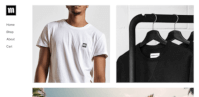 Create your own unique website with customizable templates.